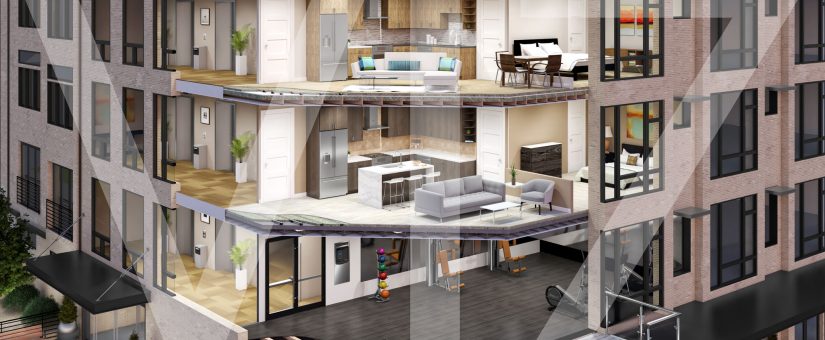 Posted by VIZ Graphics
On December 12, 2022
3D Building Cutaway Renderings – 3D Building Cutaway Renderings peel away the layers of your building model to reveal construction methods and other building features. A 3d cutaway is simply a 3d rendering where certain layers and sections are exposed. These exposed areas show areas within the structure you normally don't see when a building is complete. We use 3d modeling to create every one of our cutaway renderings. You can expect each detail from foundation to roof, and other elements to be exactly how you'd find them in real life.
More from the VIZ Blog – What is 3d Cutaway Rendering