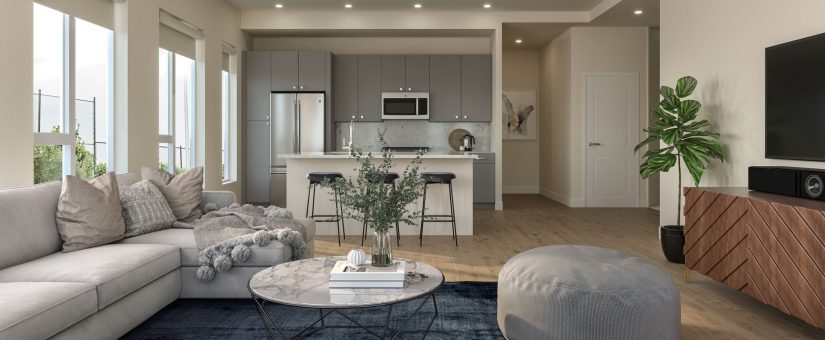 Posted by VIZ Graphics
On June 3, 2022
"5 Benefits to 3D Rendering"-Photorealistic imagery has been a key marketing tool for many companies in recent years. There are many benefits and endless variations for those who can master its inherent characteristics. VIZ Graphics offers a visual experience in 3D Rendering Services that's incredibly close to real life.
Companies working in certain and challenging industries like interior design, builders, developers, building product, supply, real estate sales, and commercial/retail spaces can benefit from CGI services.
IMAGINATION IS THE ONLY LIMIT
Three-dimensional rendering is a great way to showcase your products and decor. Traditional photography, however, has limitations when it comes to staging. Photorealism is only limited by your imagination. You can enhance your product in the most appropriate setting with a photorealistic rendering.
ADAPTABILITY
Sometimes, it is necessary to remove a part of the decor in order to promote it. There is good news! It's easy to create different environments and adapt them to the needs of various users and consumers. 3D allows for complete control over the variations of your promotional tools.
SAVE TIME
Although your product isn't yet in production, you still want to promote it. Do not waste time, but plan for its growth! It is possible to create your marketing materials before the product becomes available thanks to 3D rendering.
CHANGE YOUR MIND!
You can change your style by going back. You can change your mind with 3D rendering! You can change a color, a place, a product, or a light.
MAKE LIFE EASIER AND REDUCE COSTS
It is often asked if 3D rendering has a significant cost advantage. The answer depends on what you need and can vary depending on each case. However, most of the time we see savings compared to traditional photoshoots, as well as facilitating design work.
We design interactive and immersive product visualizations. Allow your customers to "touch and feel", "rotate and spin", and dynamically configure your products online. We offer a wide range of 3D Rendering Services and 3d-architectural-renderings.